Earn NFTs while learning about popular apps on Optimism
Explore the Optimism app ecosystem with Quests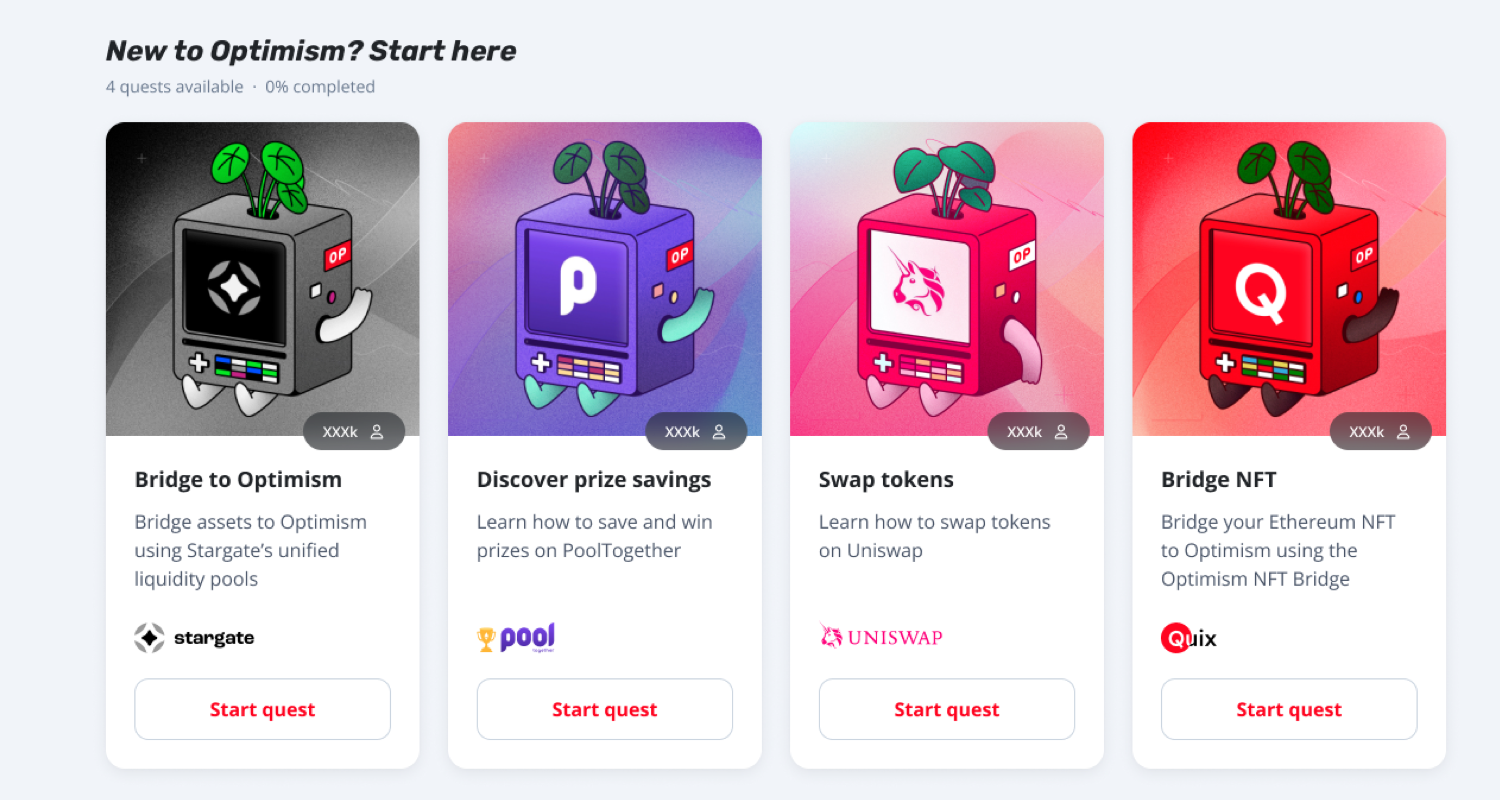 Crypto can be an intimidating experience for newcomers to the space.

We're always looking for opportunities to make Optimism more accessible, both in the sense of creating better on-ramps and making use-cases easier to understand.

That's where Optimism Quests comes in. Quests are a guided exploration of the Optimism app ecosystem that allows users to earn NFTs while learning about popular apps in an engaging way.
Demystifying crypto apps
When talking with Optimism users we found that one of the biggest barriers preventing people from exploring more apps was a lack of clarity around applications' use cases. Our community expressed a strong desire to begin learning about new and different apps on Optimism, but didn't know where to begin.
Optimism Quests solves that problem by educating new users about some of the most popular apps in the Optimism ecosystem.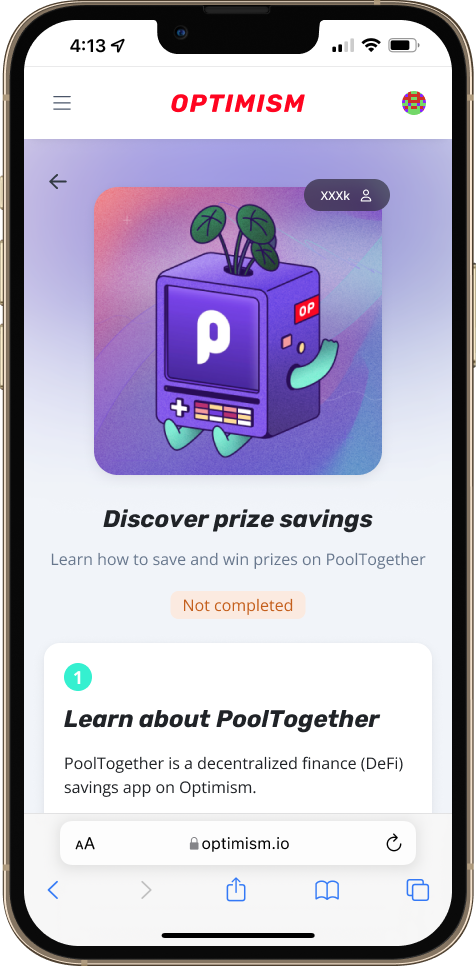 Helping apps reach a new audience on Optimism
For this first season of quests, we're launching with 18 apps including some of your favorite NFT and DeFi protocols. Over time, we plan to add additional apps in the ecosystem.

If you're building on Optimism, please fill out this short form if you would like your app to be featured in future seasons.
What's next
We think the Optimism Quests could help drive app discovery for a new group of users: people who are curious about Optimism, but who'd like more guidance on how apps work before trying them. By serving this need, we hope to make Optimism more accessible in the process.

You can start taking advantage of this feature by visiting app.optimism.io/quests. If you have any feedback please leave us a note on Canny.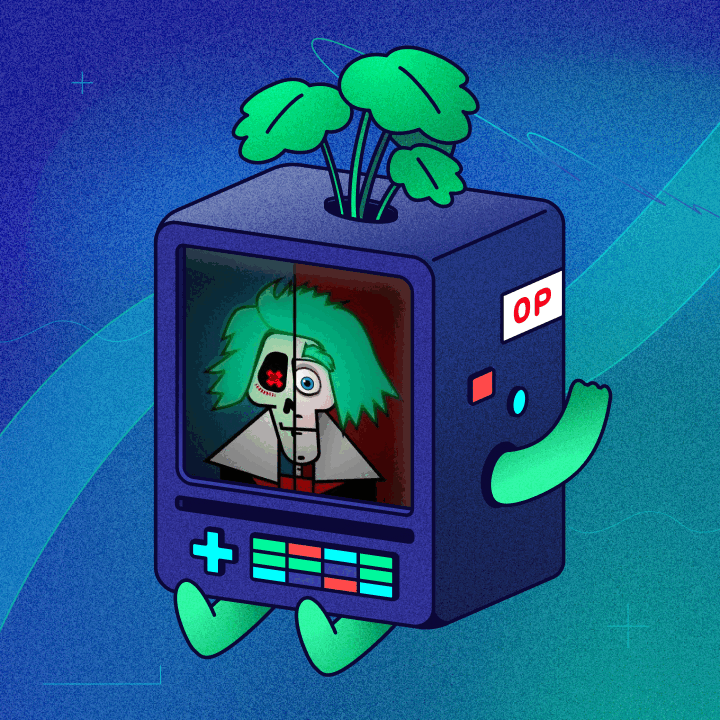 See you for the next update!