OP in Denver: Rollup Recap
A recap of the super time Optimists from OP Labs and the Optimism Foundation had talking about scaling Ethereum, the Superchain, and RetroPGF at ETHDenver.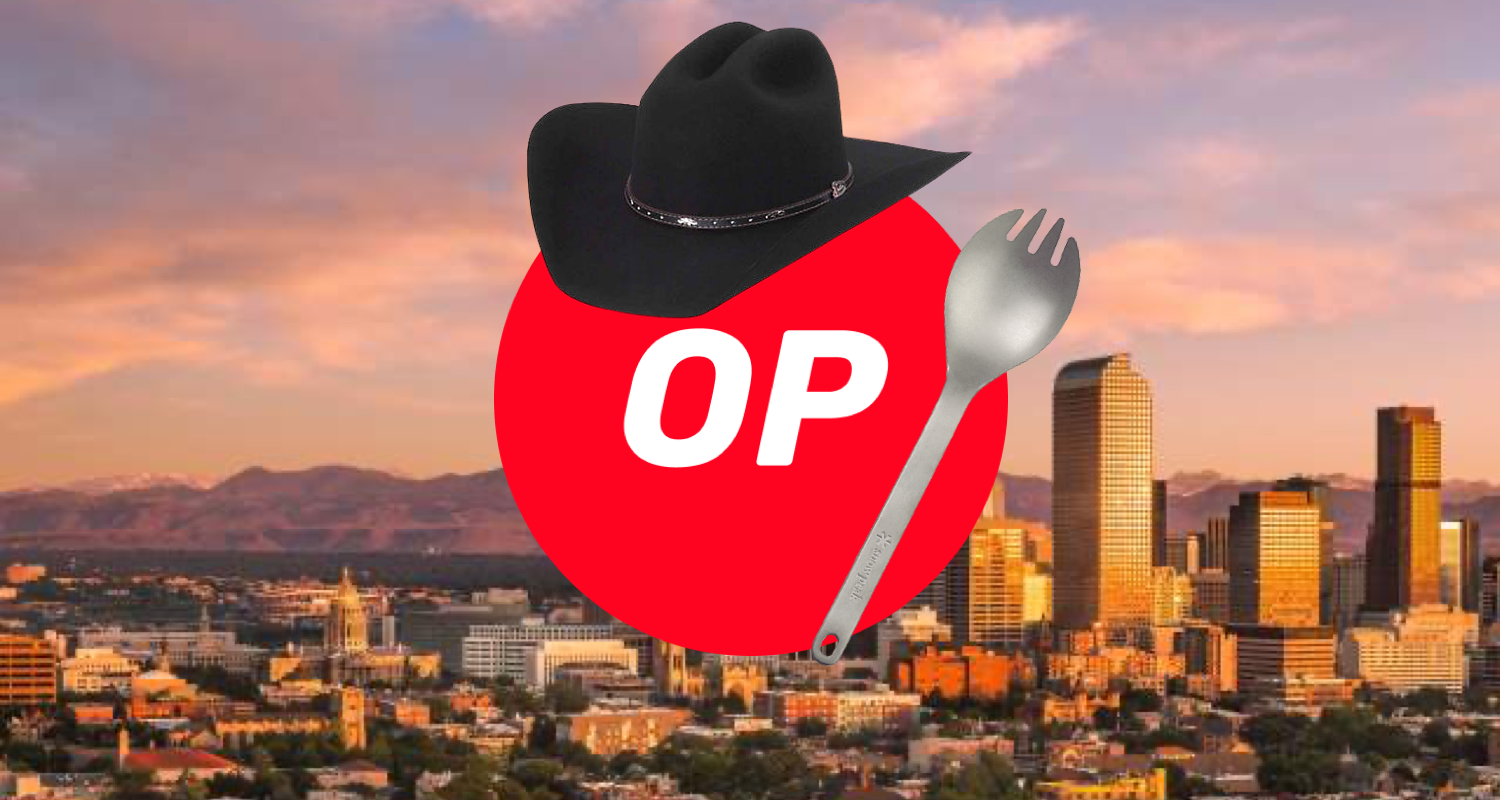 Not sure whether it was the altitude, the conversations, the hacks, or a combination of all three, but we're still floating from our amazing time with the Ethereum community at ETHDenver! We've recapped the highlights for you here, complete with presentation links, pics, and hackathon winner deets!
The Superchain makes its official conference debut!
Following close on the heels of the Base launch and the Superchain vision announcement, we had a lot to talk about!
Our own CEO, Liam Horne joined Jesse from Base, Eva from The Graph Foundation, and Stani from Aave for a panel covering how L2s are scaling Ethereum for global adoption, moderated by Molly from Protocol Labs.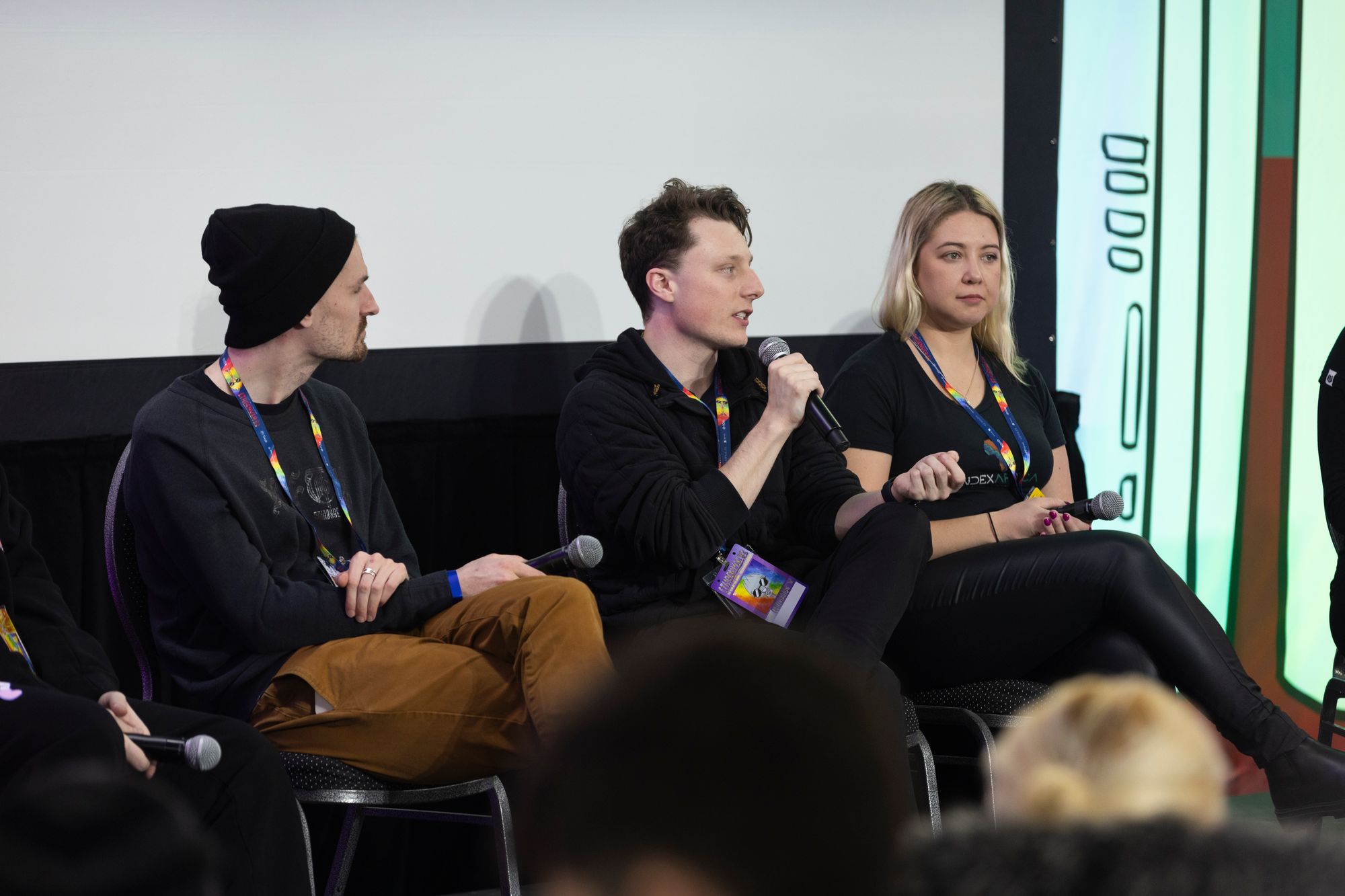 In a follow-up to his presentation at Devcon on the OP Stack, Karl Floersch continues the story with a deep dive into the Superchain and how it will change the way we develop in web3. Here is a link to his slides.
We will update this blog post to include Karl's ETHDenver presentation video when it becomes available.
Whether you were with us in Denver or not, you can stay informed about future Superchain developments by filling out this form.
Learnings from OP Labs
In addition to the Superchain, we also covered other onchain happenings. From our DevRel team, Kelvin Fichter talked about building decentralized, attestation-based identity onchain. Come for the knowledge, stay for the slide art.
He continued to share his thoughts on a panel, where he sat down Masha Healy & Evin McMullen as they all discussed Web3 identity off-chain, on-chain, or both.
Our own resident wallet and exchange expert, Vivian Tao, weighed in during a panel that discussed what it will take to seamlessly onboard the next billion users and the next 100K builders in to Web3. Spoiler alert: it includes solving for standardization and improving usability.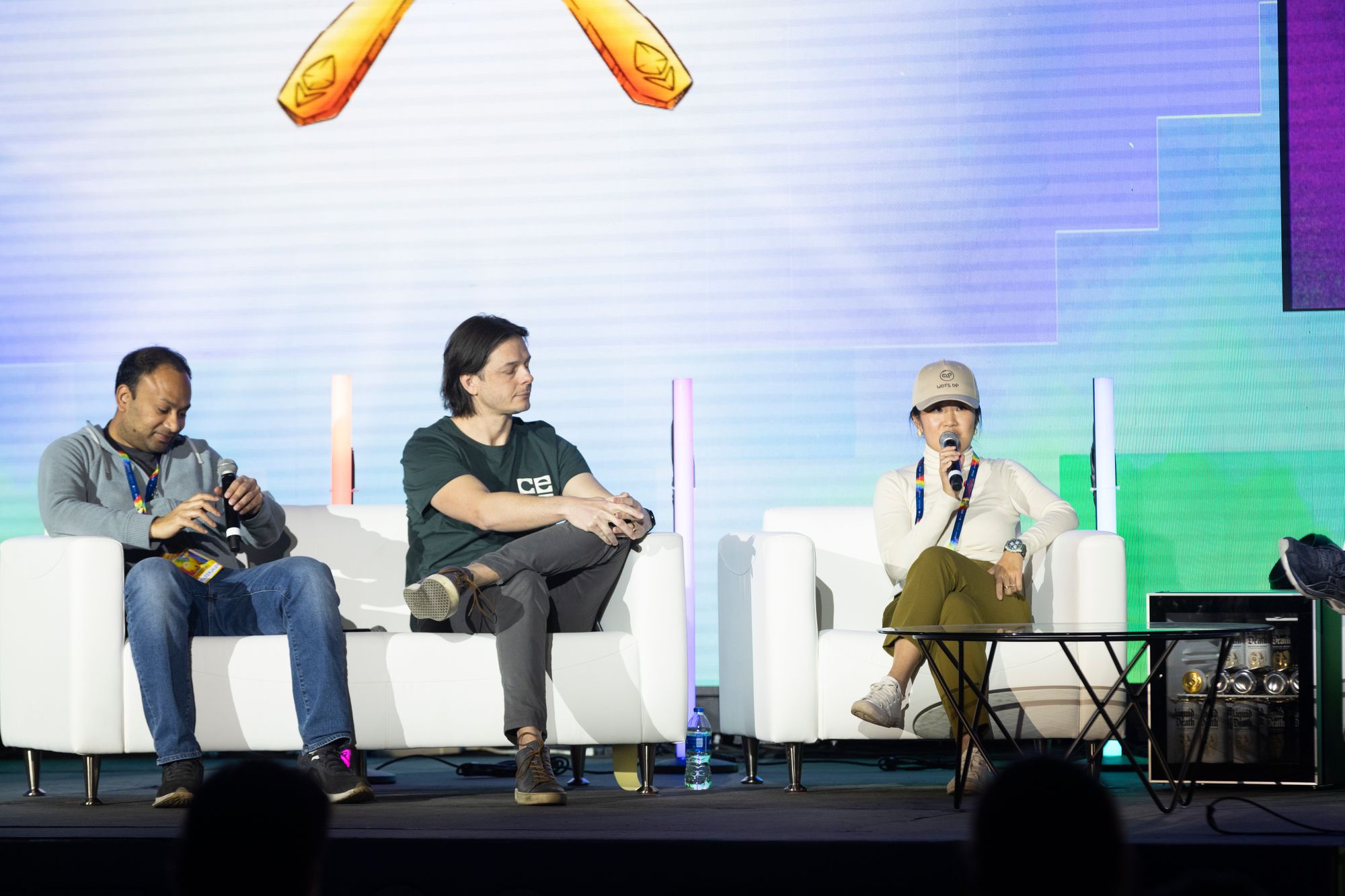 Findings from the Optimism Foundation
At both ETHDenver, and Schelling Point, Justine Humenansky shared findings from her months long research into DAO governance and policy. Not only did she organize her research results into 10 categories and bless us with actionable takeaways for each, she also open sourced her work! Check out her presentation and dive into The Collective DAO Archives, a searchable library of DAO policies, programs, and processes.
The OP Stack, the codebase that powers OP Mainnet, is the most overpowered public good in the game. But don't take our word for it; you can take Ben Jones' - aka Weird ETH Yankovic - who covered all things RetroPGF and how the OP Stack fits into the broader Ethereum ecosystem.
Hackathon
We also sponsored three bounties for BUIDLWeek, challenging builders to create apps, tools, and visualizations for AttestationStation. Top scorers included Trustsight, an on-chain reputation system combining attestations and EigenTrust; an ATST explorer by Escher Fanboyz; Lumen, a proof-of-funds system for under-collateralized loans; and an interactive kinetic sculpture prototype that reacts to on-chain events.
In all, eight winners took home a total of $25K in prizes, while also building the future of decentralized identity. Not bad for a week's hacks!
And there you have it: the lowdown from our time in Cow Town!