OP in Bogotá: Rollup Recap
A recap of the time your Optimistic amigos spent at ETHBogotá and Devcon 6, complete with Hackathon winners, workshop highlights, and links to our many presentations.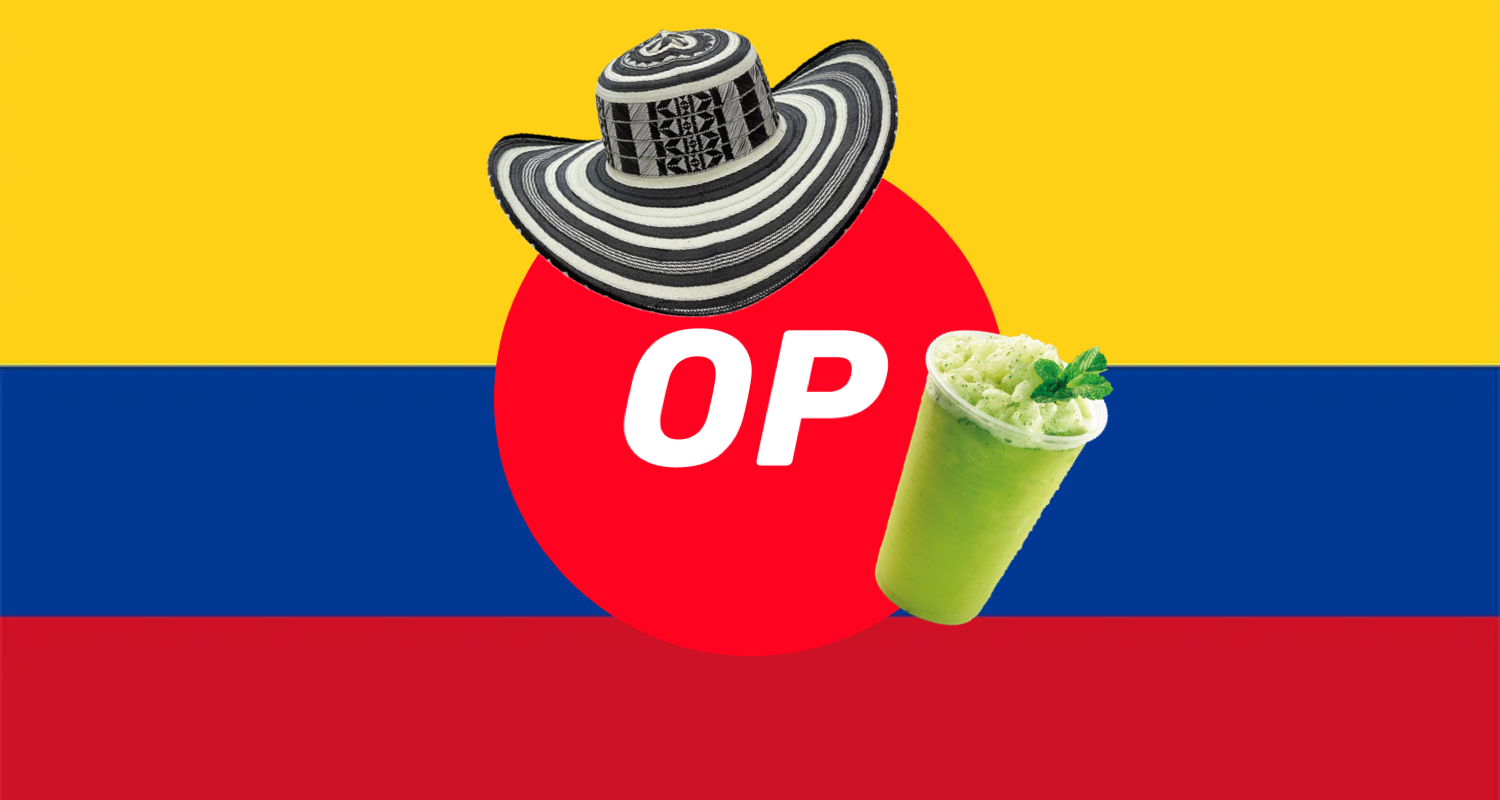 We recently returned from an eventful trip to Colombia for ETHBogotá and Devcon 6, where we had the opportunity to spread the Optimistic word and connect with a global community of Ethereum developers and builders.
At Devcon 6 we officially announced the OP Stack: a modular, open-source blueprint for highly scalable, highly interoperable blockchains of all kinds. The OP Stack is a bet on the ingenuity of the entire Ethereum community, and there was no better venue to introduce it than at Devcon!

More on the OP Stack later, but first--let's jump into the events at ETHBogotá leading up to Devcon!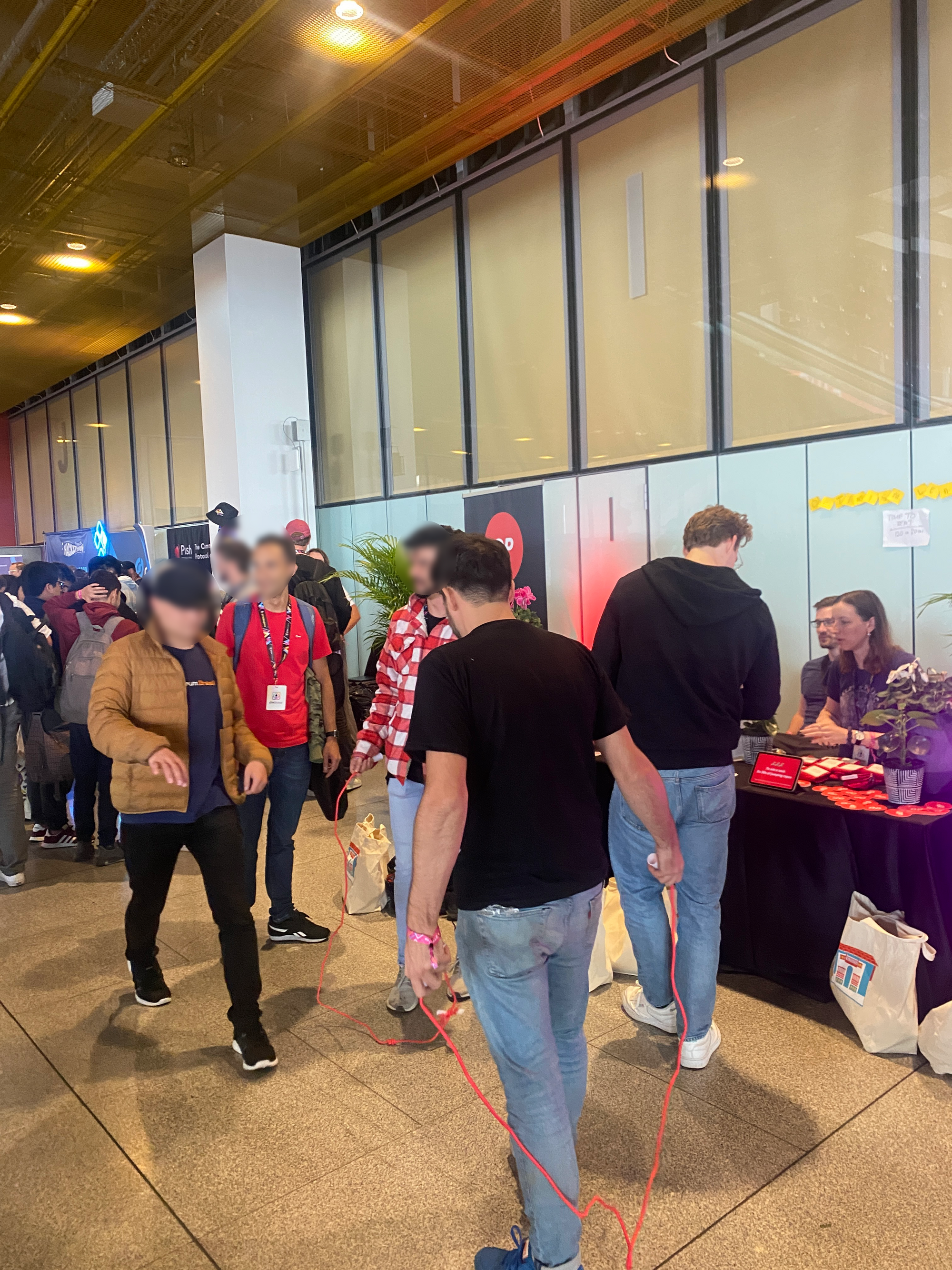 Hackathon
A total of 44 projects submitted their projects during the hackathon and we awarded eight prizes in three different categories.
Developer Infrastructure/Tooling
zipline: Ethereum light client, executing off-chain and proven via Cannon, which allows trustless bridging past the challenge period.
Shrimp farm: A simple no-nonsense transaction tracer for OP Mainnet.
EIP-3074: Implementing EIP-3074 on OP Mainnet L2 geth.
OP Mainnet Games & NFT Infrastructure
Govtech and Community Infrastructure
Gates.wtf: User verification using decentralised identity and custom conditions.
GiveFire: Collective giving protocol that makes the ritual of consistent collective giving go viral.
Blobscan Explorer: EIP-4844 block explorer.
To inspire these intrepid hackers Vee, our Head of Community, gave a workshop about Why Optimism is home–diving into the amazing things that can be done on the Optimistic side of the blockchain. From funding opportunities, to infrastructure, to user testing, to community support--there's a lot of reasons to build in the City of Optimism! ✨
Jump rOPe
While meeting hackers and learning about the amazing projects they built on OP Mainnet in 48 hours was the highlight of ETHBogotá, equally as fun was hosting the Jump rOPe Challenge at our booth.
Over 200 people literally skipped high transaction fees for our limited-edition Optimism socks. The goal was to do as many skips as possible in thirty seconds. Shout out to @ninjabakufu who ended up on tOP with an incredible 120 jumps in 30 seconds!

OP Café

After ETHBogotá ended but before Devcon began we hosted OP Café: a co-working space for folks to come through, hang out, vibe, and collaborate.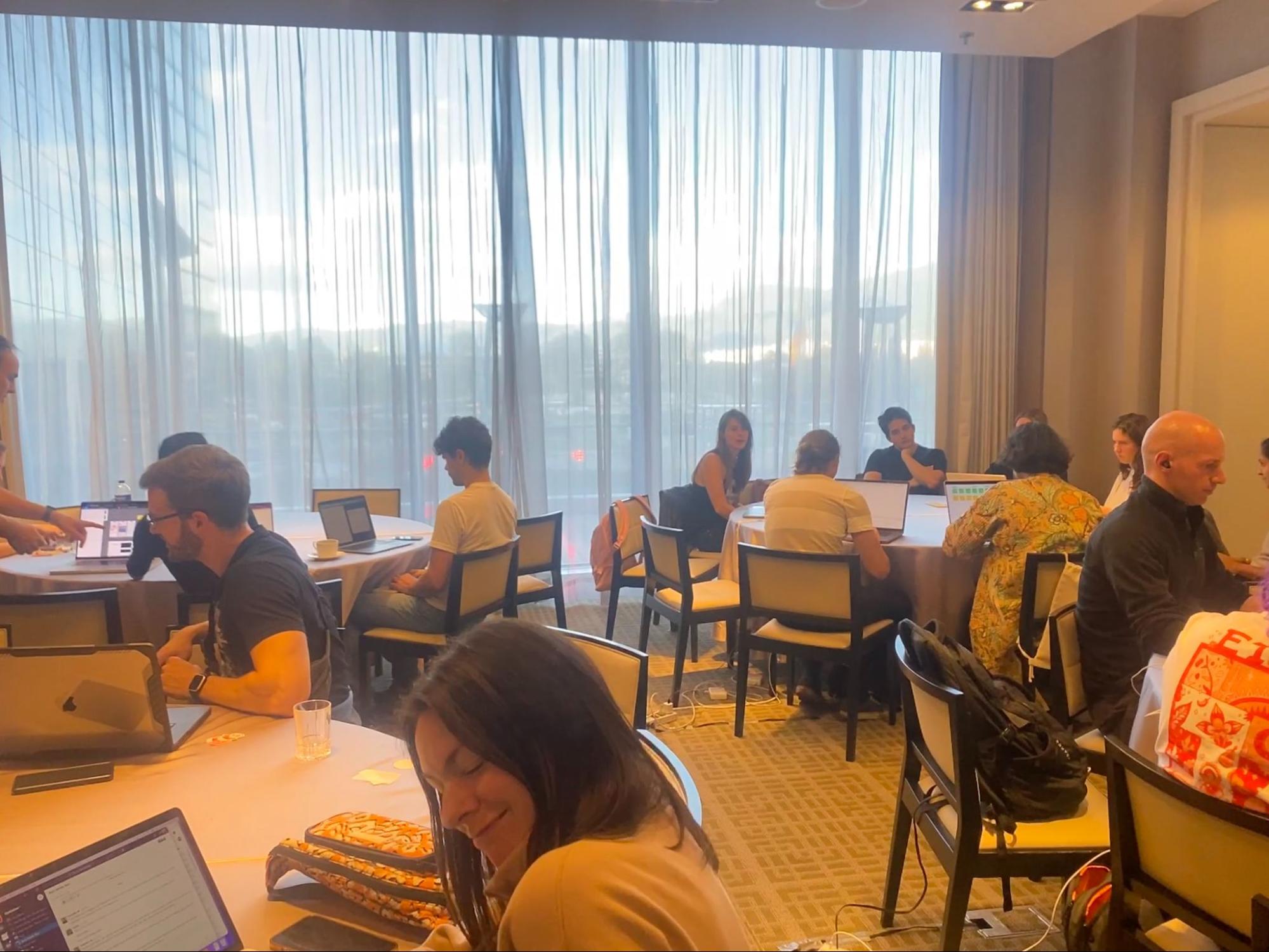 Rollup Day
Many of the folks who popped into OP Café also joined us for Rollup Day, an event dedicated to, you guessed it, all things rollups! Optimists from both OP Labs and the Foundation participated in talks and panels, including Ben Jones, Mofi Taiwo, and Mark Tyneway. The full video recording of the event can be viewed here.
Devcon
ETHBogotá set a high bar, but Devcon managed to be just as amazing. The positive energy was palpable at the Agora Convention Center, and nowhere more so than on the stage where a few of our very own Optimists gave talks covering a wide array of topics.
First off, Karl Floresch gave an incredibly memorable presentation the OP Stack: the technical compliment to the Optimistic Vision.
Karl's talk was a tough act to follow, but Kelvin Fichter was up to the task with his deep dive of modular rollup theory through the lens of the OP Stack.
Putting this theory into practice, Kelvin also joined the Lattice team  for their presentation on MUD: their next-gen engine for on-chain games which, along with the OP Stack, was used to create OPCraft--an entirely on-chain crafting-based voxel game.
If these great presentations weren't already enough, Norswap also gave a talk on Rollups, Shards, and Fractals.
While Protolambda participated in a workshop on Danksharding and Data Availability Sampling.
Finally, the always eloquent and multi-talented Ben Jones absolutely rocked the stage with his talk on fixing the internet with Layer 2 governance.
***BONUS CONTENT: Weird ETH Yankovic also made a musical guest appearance. Eat your heart out Marc Rebillet!
The positive and Optimistic vibes shown in these presentations were also to be found at our booth, where our passionate visitors shared what they're most optimistic about!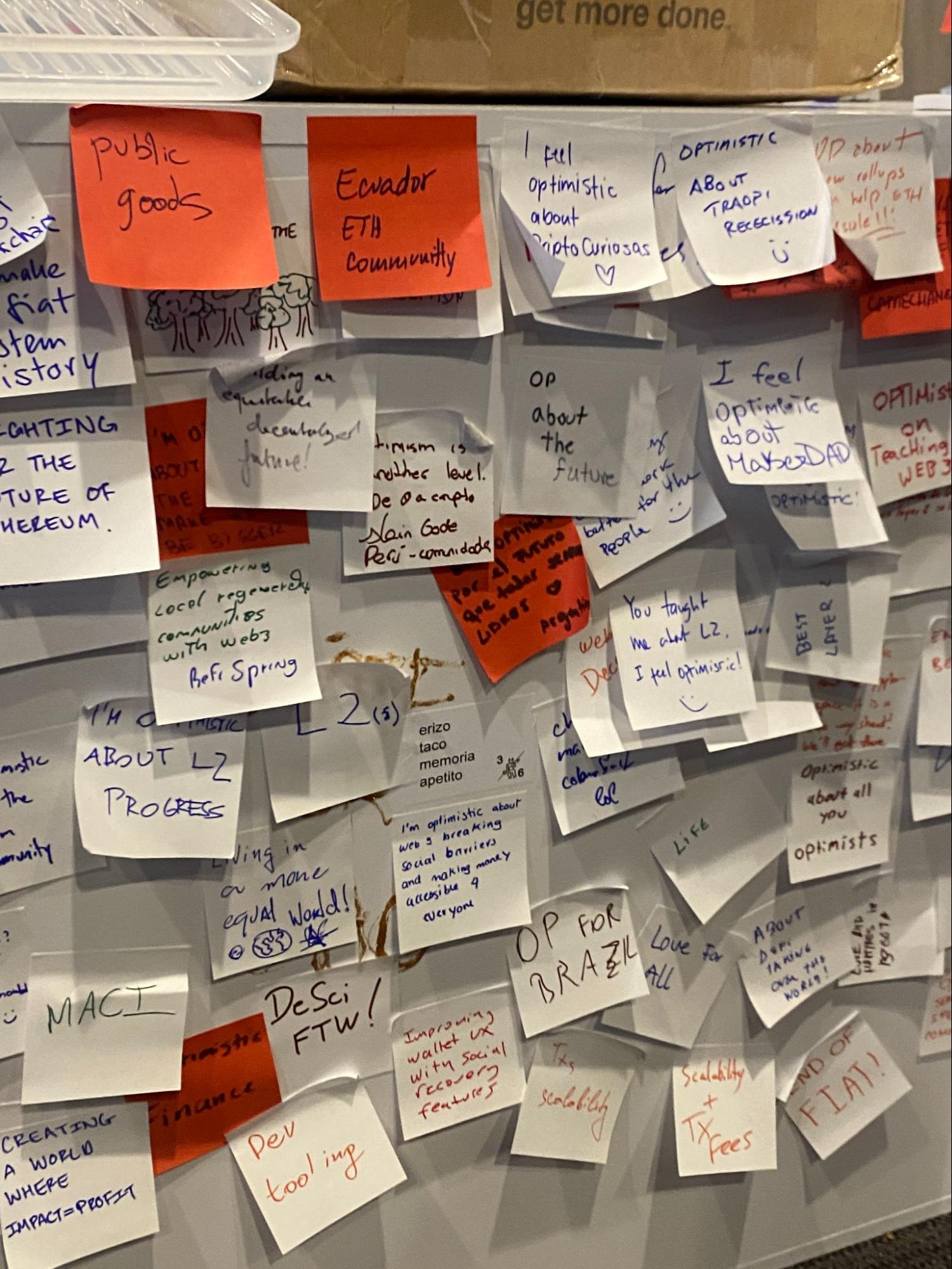 And with that, we've recapped Optimism's action-packed week in Colombia. We hope you enjoy digging your teeth into this broad array of content. We're extremely excited about the potential provided by the OP Stack and we can't wait to see what else you end up building with it! Speaking of which, if you're interested in getting started, let us know by filling out this short form.

¡Gracias, hasta la proxima vez, y mantente la optimista! 🔴✨