Making OP Mainnet more accessible — meet Get Started
Guiding new users to their first transaction on Optimism.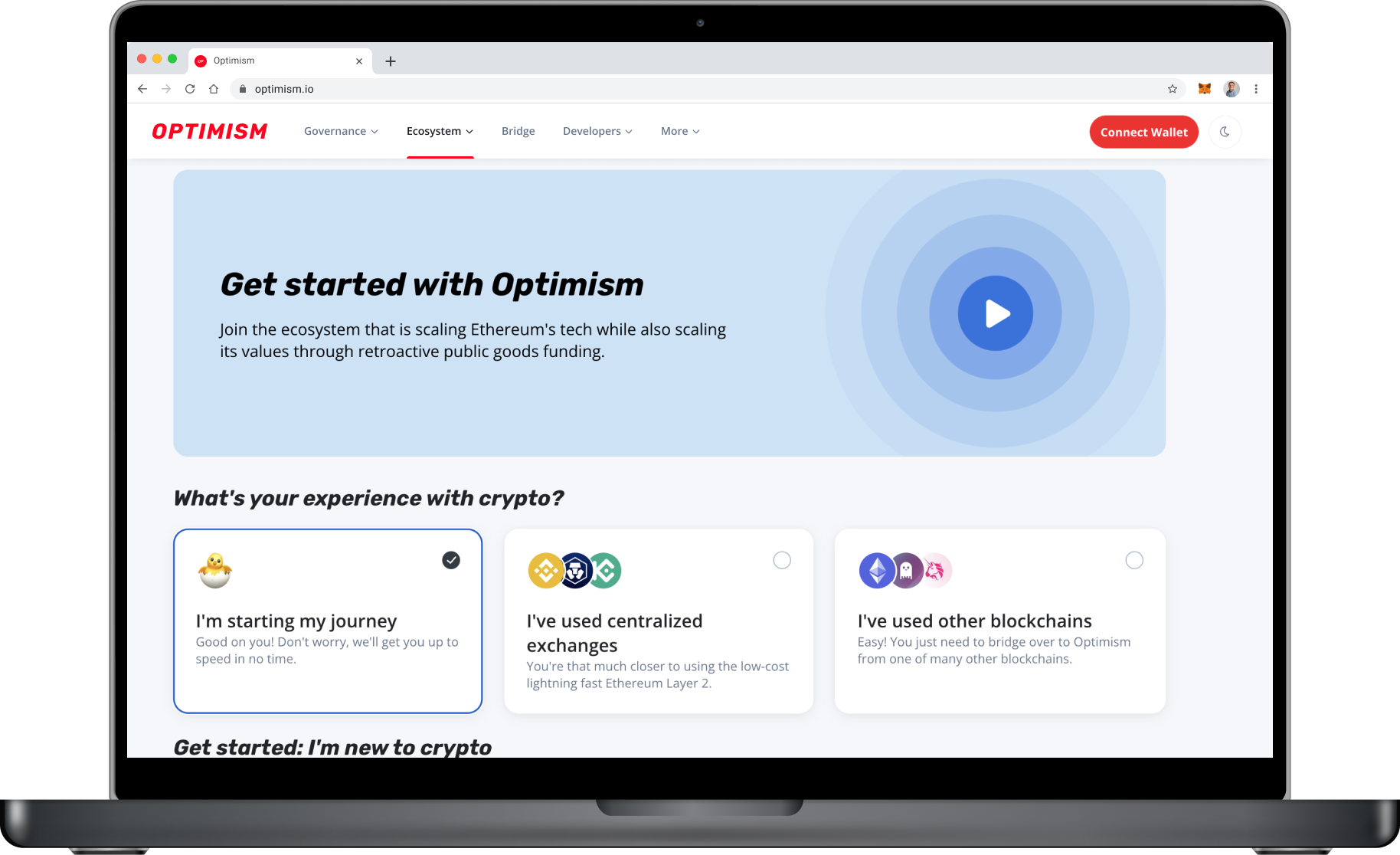 Over the past few months, we've seen an explosion of interest in OP Mainnet. New projects are deploying every week, dozens of proposals are making their way through the governance process, and users across our community are excited about lightning fast transactions and low cost fees.
However, one of the most frequently mentioned problems from our community is some initial confusion around how to get started using OP Mainnet.
Here are a few of the most commonly asked questions from first time OP Mainnet users:
Can I use ETH to pay for fees or do I need a new token?
What exchange can I directly deposit from?
How do I add the network to my wallet?
In order to make OP Mainnet as friendly as possible for newcomers, we've launched Get Started: an onboarding flow designed to guide people new to the ecosystem in their early stages of exploration.

Simple by default
Get Started aims to make using OP Mainnet as easy as possible. We walk you through onboarding based on your prior experience, highlight L2-optimized wallets, and towards the end of the flow you can mint a free commemorative NFT on Quix to celebrate the beginning of your OP Mainnet journey! 🥳
Optimistic Explorer NFT
The NFT for Get Started, dubbed Optimistic Explorer, represents your entry point into the Optimism ecosystem and is a continuation of building out the city of Optimism.
We're excited to see what the ecosystem builds on top of the Optimistic Explorer NFT - whether it be token-gated communities for people with similar interests, personalized pages, integrating the NFT as a component in dynamic NFTs, or special app icons—the possibilities are endless!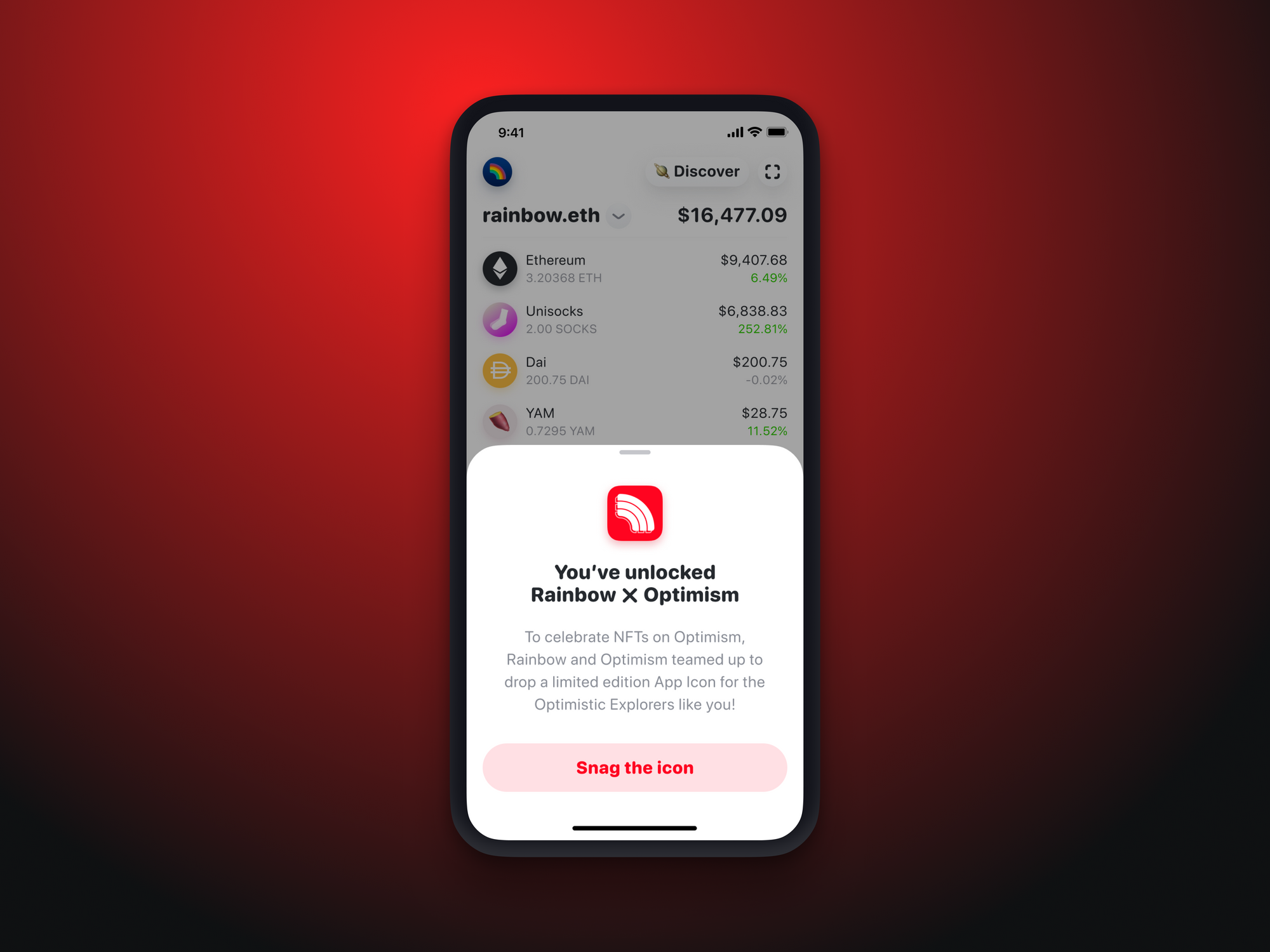 As for the artwork, at the end of April we announced the Optimism Collective: a large-scale experiment in digital democratic governance with a mission of realigning the internet with its constituents.
In keeping with the overarching theme of building OP city, the art for each NFT in the Optimistic Explorer collection represents 1 of 5 buildings in OP city which correspond to the user's selected interest.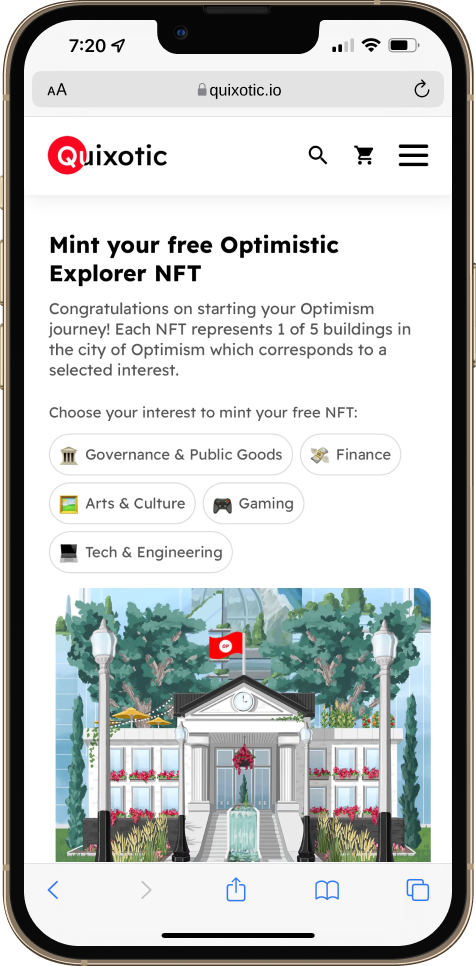 Looking forward
We want to make it as easy as possible for anyone to join and participate the Optimism ecosystem. Today's launch puts us one step closer to achieving that goal.
Over the next few weeks, we'll be rolling out more changes to make onboarding and ecosystem discovery even more intuitive and user friendly. If you have any feedback please leave us a note on Canny.
Oh, and if you haven't already, Get Started!
Thanks for reading and, as always, stay Optimistic! ❤️✨